Local news is in a crisis around the country, and in New Mexico in particular. New Mexico has 4 counties with no newspapers and 22 counties with only one newspaper, according to "news deserts" research at the University of North Carolina. When communities lack trusted news sources, they are less civically engaged, which is a threat to democracy.
Support Your Local Newsroom Today!
People like you can turn the tide. By subscribing, donating, or becoming a member of your favorite local newsroom, you are making sure that important issues like education, the environment, health, transportation, and economic opportunity continue to get coverage.
Between Nov. 28 (a.k.a. #GivingTuesday) and Dec. 31, 2023, we will run our 3rd Annual New Mexico Local News Matching Campaign giving each participating newsroom the opportunity to receive up to $5000, in a dollar-for-dollar match for donations they receive during the campaign.
Just click on any (or all!) of the newsrooms below to contribute to the 3rd Annual Local News Matching Campaign and keep local news sustainable and supported here in New Mexico. Thank you!
Questa del Rio News
The nonprofit Questa del Rio News is a local newspaper published monthly in print and online serving Questa, Red River, San Cristobal, Lama, Cerro, Costilla, and Amalia. We are "Community Supported Media". Your support allows us to continue our mission: To Inform, Inspire, Connect, and Unite the Communities of Northern Taos County. Misión:  Informar, inspirar, contactar, y unir a toda la comunidad del norte del condado de Taos.
The Paper.
The Paper. is Albuquerque's alt-weekly community news source. Each week, we publish 10,000 copies for FREE pickup across the Albuquerque metro at more than 200 locations.
Searchlight New Mexico
Searchlight New Mexico is a nonprofit and nonpartisan investigative news organization focused on the systemic issues that impact everyday New Mexicans. We believe that great reporting can motivate all New Mexicans to confront racial and economic inequities, government corruption and negligence, and abuses of power.
New Mexico in Depth
New Mexico In Depth is a 501c3 nonprofit organization that depends on community support from people who believe in journalism that digs deep, holds power accountable, and tells stories through the viewpoints of on the ground New Mexicans.
New Mexico Political Report
New Mexico Political Report is a nonprofit news site that seeks to report on undercovered issues, including the environment, reproductive justice and the transition to legal cannabis. The award-winning website is one of the oldest nonprofit news sites in New Mexico
Santa Fe Reporter
Monthly support and one-time donations can be made in any amount and help support local, lively, independent journalism in our weekly print edition and every day online. Santa Fe Reporter has been providing alternative news and culture since 1974.
Gila/Mimbres Community Radio KURU 89.1 FM
GMCR operates a non-commercial volunteer based community radio station in Silver City that provides programming and media access to segments of the community that are underserved.
KCCC Radio 930 AM
KCCC-AM is a classic country radio station serving Carlsbad, Artesia, Seven Rivers and southeast New Mexico.  KCCC hosts a twice weekly community forum to focus on important local issues and has plans to increase its local news coverage specific to southeast New Mexico.
Southwest Contemporary
Southwest Contemporary is the leading resource for contemporary arts and culture in the Southwest. Headquartered in Santa Fe, New Mexico and in print since 1992, Southwest Contemporary publishes curated and critical perspectives on contemporary arts and culture throughout the Southwest.
UpLift Chronicles
The New Mexico Black Leadership Council (NMBLC) publishes the UpLift Chronicles each month. It focuses on Albuquerque's International District and also serves as a voice for Black and other underserved communities in the metro, and across the state. In addition to the digital edition, approximately 4,000 copies are distributed each month.
KSFR Public Radio
KSFR is community inspired and supported radio.  Our variety format offers a listening landscape of independent non-commercial programming that strives to engage, enrich, entertain and educate the vibrant communities we serve.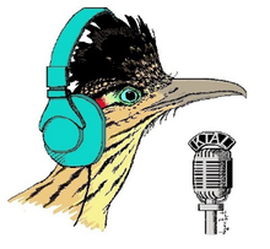 KTAL Public Radio
KTAL, 101.5 FM Las Cruces Community Radio, is an all volunteer run radio station whose mission is to serve as an independent, non-commercial voice of the community. Community financial support is essential for sustainability into the future.
Taos News
Taos News is a weekly newspaper published online and in print in Taos. It is the singular print newspaper serving all of Taos County. It was founded in 1959.
KENW Public Media
KENW public media offers public broadcasting for eastern New Mexico and west Texas from Eastern New Mexico University.
Santa Fe New Mexican
The Santa Fe New Mexican is a daily newspaper published online and in print in Santa Fe. It is nicknamed "the oldest newspaper in the west" as the first edition was printed in 1848. It features local news, arts, and opinion coverage in Santa Fe and northern New Mexico.
Abiquiu News
Abiquiu News is a news hub for Abiquiu and surrounding areas, bridging communities and supporting local businesses, non-profits and individuals.
Silver City Daily Press and Independent
Since 2014 the chronicling of daily life of Grant County has been managed by Silver City Independent Publishing Company, LLC, which is Grant County-owned and operated by Nickolas Seibel. And since 2015 — just short of 80 years to the day since the Independent was absorbed into the daily paper — the Independent reappeared as its own weekly newspaper, now published as the Silver City Daily Press and Independent.

Deming Headlight
The Deming Headlight was re-acquired by local ownership from Gannett, who had overseen its operations since 2015. First published in 1881, the Headlight serves Deming, Columbus and Luna County.
Corrales Comment
The Corrales Comment has published continuously since 1982 and is delivered by subscription to more than 1,000 homes in Corrales and surrounding communities on a bi-weekly basis.
The Independent
The Independent was founded in 1999 by husband and wife Wally Gordon and Thelma Bowles as a community paper serving Tijeras. Since then, teams of local journalists and community contributors expanded coverage across three counties. Under new leadership, the paper relocated to Edgewood and expanded to cover one of the state's largest newspaper service areas: 4,000 square miles including the East Mountains, Edgewood and communities across Torrance County.
Sandoval Signpost
Of all the newspapers that have come and gone from Bernalillo and Sandoval County since territorial days, The Sandoval Signpost is the last one standing. The Signpost began as the Sign Post (two words) as a community newsletter started in 1988 and quickly grew. Today, the Signpost and sister publication Corrales Comment are part of the CTRL+P group sharing coverage of Sandoval County.